Exporting your inventory into a CSV file
Once on the batch editor, select the "Inventory details" tab on the left side of the toolbox at the top of the page. To export certain items, select the specific listings from the list below. If you wish to export all inventory, simply click the green button to "Export filtered items" and all listings will be exported.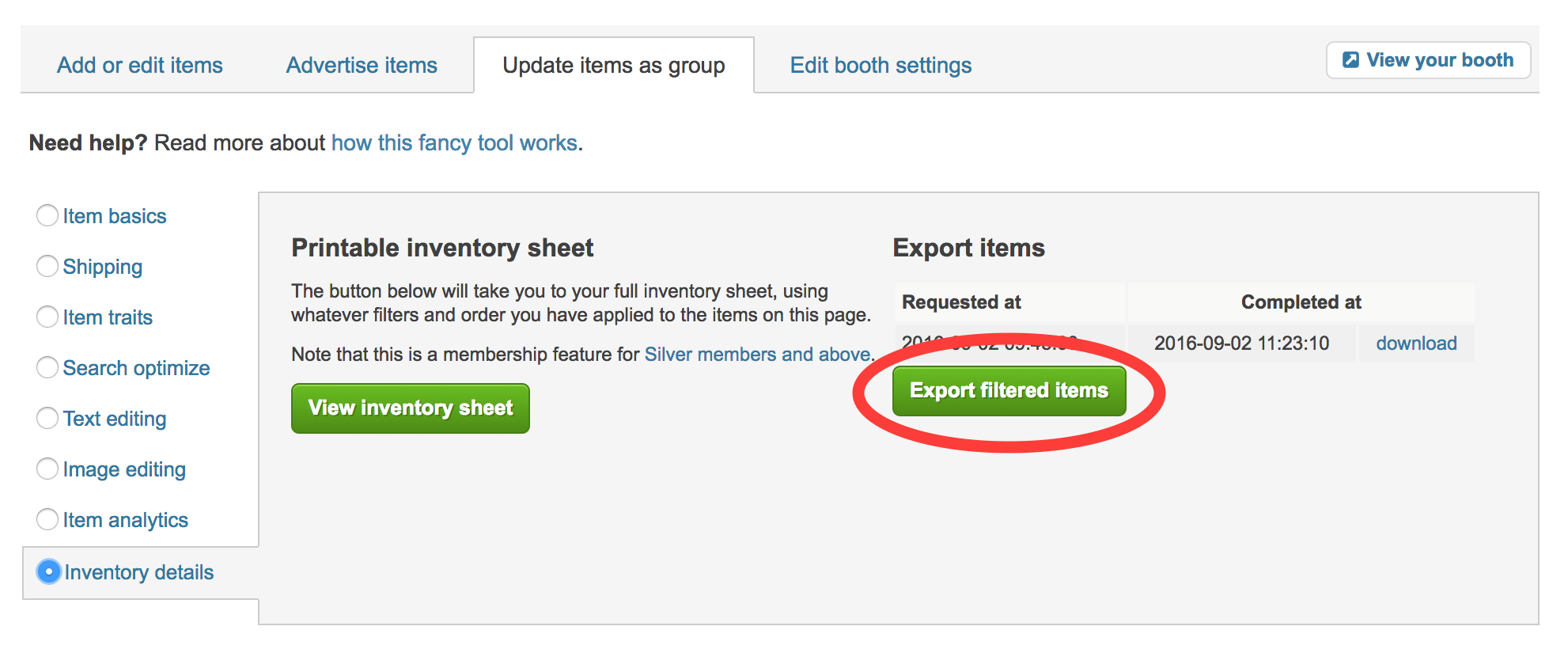 You will be directed to a page where you can select which information you would like to include in your file export. Select every detail option. Do NOT select truncate. Do select Plain Text.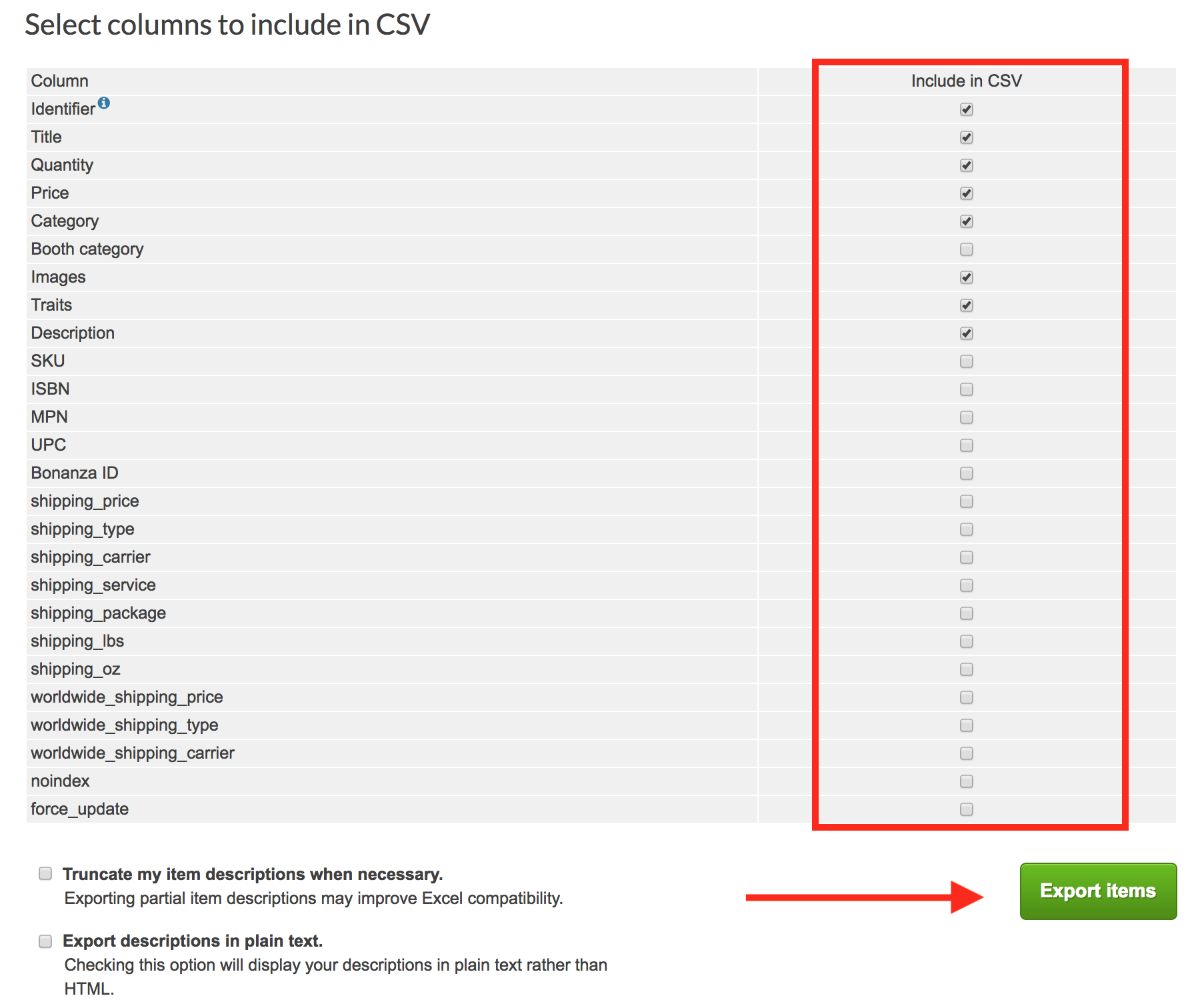 Send Your Export Files to ShopMainStreetOnline.com
Attach Your CSV file to Your Request to Import Your Products onto America's Local Marketplace or…
Email your CSV to orders@shopmainstreetonline.com